Barbola Funeral Chapel was established in 1979 as Barbola-Marchant Funeral Home when Dave Barbola and Jerry Marchant bought the former Boyd Funeral Home on S. Adams Avenue in Berlin. That same year, the former Rasque Funeral Home was closed. In 1986, the facility on E. Marquette Street was constructed. Dave Barbola became the sole owner of the funeral chapel in 1988.
We offer a 6,000 sq. foot modern facility with ample parking located in a residential, professional neighborhood. The funeral chapel is located one block from Berlin Memorial Hospital. Our flexible gathering area may seat up to 300 people. We feature a warm, family friendly visitation area and a fellowship hall available for food and beverages during or after visitations or funeral ceremonies. Our facility is tastefully decorated inside and out for all the seasons and includes a fireplace and music system. We offer a flat screen TV with DVD for showing your cherished family videos or photo slide show.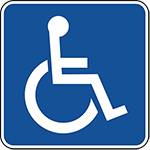 Our building is completely handicap accessible; no steps in any area of the building!