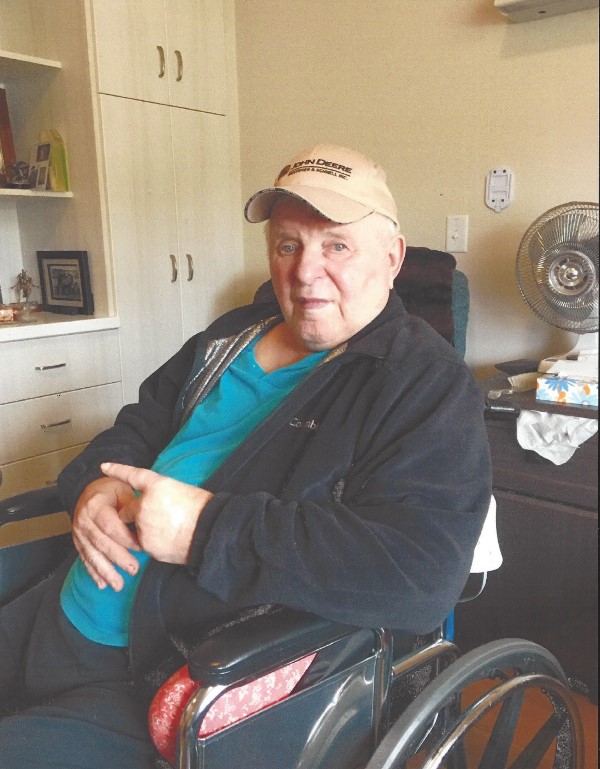 Robert H. Kirk
Robert H. Kirk, age 81, of Town of Rushford, died peacefully on Sunday, September 17, 2017, at Juliette Manor in Berlin.
He was born July 1, 1936, at home in the Town of Rushford, the son of Henry and Viola Tetzke Kirk. He was baptized and confirmed at Trinity Lutheran Church of Borth and was a current member of Grace English Lutheran Church. Bob attended Stone School through eighth grade and was a 1954 graduate of Berlin High School. On June 23, 1962, he was united in marriage to Donna Madison. They recently celebrated their 55th wedding anniversary.
Bob lived and worked the majority of his life on the family farm. He was a Union Carpenter, a lifetime member of the National Rifle Association and had served on the board of the Winnebago County Holstein Association, Winnebago Conservation Club and Wisconsin Wildlife Federation. Over many years, Bob developed a large network of friends through the buying and selling of his sporting collectibles.
He is survived by his wife, Donna; two sons, Kurtis (Anne) Kirk and Kristopher (Tammy) Kirk; three grandchildren, Paul, Ashlynn and Kyle Kirk; two sisters, Violet (William) Daehling and Marcille (Donald) Apps; nine nieces and nephews; other relatives; and friends. He was preceded in death by his parents; three sisters, two as infants, and Arlene Kirk.
A gathering of family and friends will be held on Saturday, September 23, 2017, from 9:00 a.m. to 11:00 a.m. at Grace English Lutheran Church in Berlin. Funeral services will be held at 11:00 a.m. with Rev. Scott T. Piper officiating. Inurnment will be in Burdick Cemetery. Arrangements have been entrusted to Barbola Funeral Chapel of Berlin. A memorial is being established.
Online condolences may submitted and sent using the form below. You may also email condolences to the family through "barbolafc@yahoo.com". All condolences are private and sent only to the family.