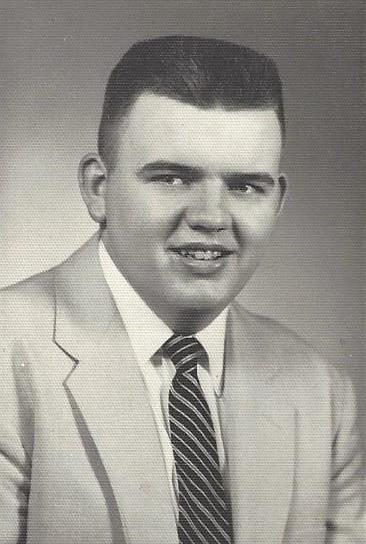 Russell L. Maik
Russell Louis Maik, age 78, went to his eternal rest on October 12, 2017 as a result of a car-pedestrian accident in Wichita, KS.
Russ was born December 23, 1938, in Berlin, WI, the son of Louis and Dorothy Thomas Maik.
Growing up on a farm near Berlin that bordered the Fox River, Russ enjoyed related activities: fishing, swimming, working on the farm. He, along with his older sister, Marilyn, and younger siblings, Tom and Carla, attended a one-room country school, Clark School, for eight years. Russ was active in Berlin High School football, Future Farmers of America, 4-H activities and entries in the Winnebago County Fair before his graduation in 1956.
In 1961, he graduated with a Bachelor's Degree from the University of Wisconsin-Oshkosh. Like his father, he loved and excelled in mathematics and pursued graduate degrees in this field at the University of Nebraska in Lincoln and Colorado State University at Fort Collins, earning his Ph. D. in mathematics from Colorado State-Fort Collins.
Russ went on to work in insurance as an actuary in Springfield, Illinois. Since the 1980s he made his home in Wichita, KS. In Wichita, he taught in the Wichita State University Mathematics Department and later worked in the Computer Department at a Wichita Hospital.
His interest and expertise in math carried over into his love of card playing. At home in WI, he enjoyed playing "schafskopf" with his family when he visited. He played bridge and competed in masters' tournaments. He attended First United Methodist Church in Wichita and was active in Sunday School.
Russ will be missed for his kindness and good heart. He is survived by his sister, Marilyn Drager; brother, Thomas (Linda) Maik; brother-in-law, William Joch; nephews, Todd and Scott Drager, and Andrew Maik; and nieces, Maria Joch Kocourek and Kathryn Maik. He was preceded in death by his parents; and a sister, Carla Maik Joch.
Visitation will be held on Saturday, October 28, 2017, from 9:30 a.m. to 10:30 a.m., at Barbola Funeral Chapel in Berlin followed by funeral services at 10:30 a.m., with Rev. Scott T. Piper officiating. Interment will be in Welsh Cemetery. Memorials may be directed to Habitat for Humanity.
Online condolences may submitted and sent using the form below. You may also email condolences to the family through "barbolafc@yahoo.com". All condolences are private and sent only to the family.