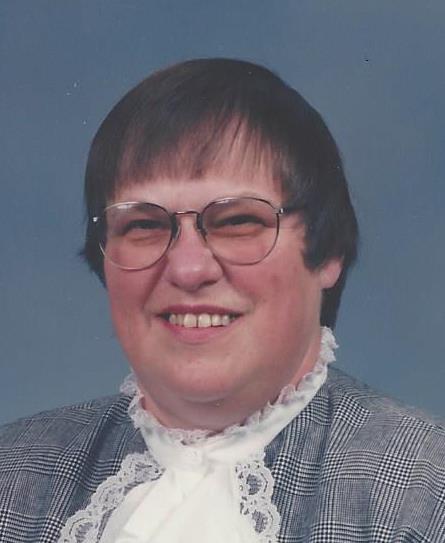 Barbara A. Ficken
Barbara A. Ficken, age 79, of Berlin, died peacefully on Sunday, October 29, 2017, at American House in Berlin.
She was born February 16, 1938, in Berlin, the daughter of Robert and Leone Marks Doro. Barb was a 1956 graduate of Berlin High School. On May 25, 1957, she was united in marriage to Eugene Ficken at St. Stanislaus Catholic Church in Berlin.
Barb worked as a phone operator for WI Telephone, a waitress at Hilltop Drive-In, as a clerk at A&P, Ernie's, and SuperValue grocery stores, and at Eskimo Comfort for 30 years until she retired. She was a member of All Saints Catholic Parish, a former member of St. Stanislaus Catholic Church, Ladies Sodality, a past Alderperson for City of Berlin, and member of the Berlin Boat Club. She and Eugene enjoyed camping and boating in their earlier years.
She is survived by her husband, Eugene; two nephews, Brian (Jennifer) Davis and Mark Davis; brother & sister-in-law, Mark (Gloria) Wendt; step-sister-in-law, Darlene (Cliff) Strey; several nieces, nephews, great-nieces and nephews; and special friend, Julie Olson. Barb was preceded in death by her parents; and sister, Sandra (James) Davis.
Visitation will be held at Barbola Funeral Chapel in Berlin from 4:00 p.m. to 6:00 p.m., on Wednesday only, November 1, 2017. Mass of Christian Burial will be held Thursday, November 2, at 11:00 a.m., at All Saints Catholic Parish in Berlin with Father David Greenfield officiating. Interment will be in Oakwood Cemetery. A memorial has been established. The family wishes to thank the staff at American House and Southern Care Hospice for their kind and comforting care of Barb.
Online condolences may submitted and sent using the form below. You may also email condolences to the family through "barbolafc@yahoo.com". All condolences are private and sent only to the family.