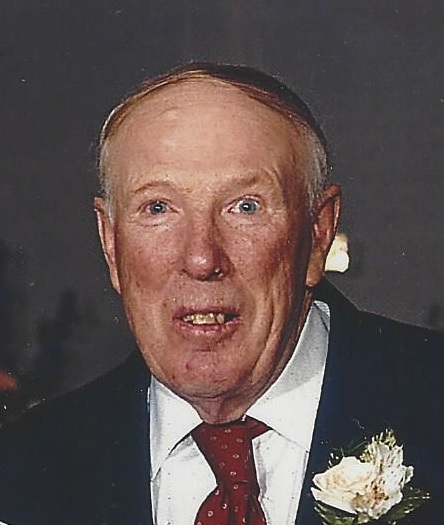 Albert R. Ewald Jr
Albert Roland Ewald Jr, age 87, of Berlin, died peacefully on Tuesday, October 10, 2017, at ThedaCare Medical Center in Berlin.
He was born October 5, 1930, in the Township of Berlin, the son of Albert Sr. and Olive Green Ewald. On June 4, 1960, he was united in marriage to Marjorie Nemitz. Albert was a dairy farmer, living his entire life on the family farm. He was an avid football fan and member of St. John Lutheran Church in Berlin.
He is survived by his wife of 57 years, Marjorie; one daughter, Debra Ewald; five sons: Gregory (Brenda), Todd (Susan), Steven, Warren (Pamela), and Myron Ewald (friend, Joy); three grandchildren, Kevin (Darley), Keith, and Aaron Ewald; two sisters, Jeanette Dahlke and Lulubelle (Ross) Watkins; nieces; nephews; and cousins. He was preceded in death by his parents; two brothers, Harlo (Vivian) and Lloyd (Annabelle) Ewald; and by a brother-in-law, Arnold Dahlke.
Funeral services will be held on Saturday, October 14 at 11:00 a.m., at St. John Lutheran Church in Berlin, the Rev. Brian Beardsley officiating. Interment will be in Oakwood Cemetery. Friends and relatives may call on Friday, October 13 from 4:00 p.m. to 7:00 p.m., at Barbola Funeral Chapel in Berlin. Visitation will continue on Saturday morning at the church from 10:00 a.m. until the time of services. The family wishes to thank the medical staff at ThedaCare Medical Center-Berlin for the services and care given to their family.
Online condolences may submitted and sent using the form below. You may also email condolences to the family through "barbolafc@yahoo.com". All condolences are private and sent only to the family.