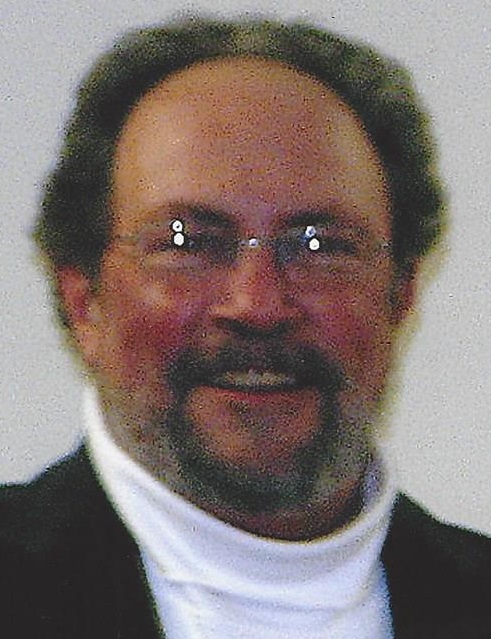 Jay B. Beck
Jay Benedict Beck, sailor, artist, and storyteller, age 74, of Neenah, died on Saturday, October 21, 2017, at ThedaCare Regional Medical Center-Neenah from complications of COPD.
He was born October 31, 1942, in Cedar Rapids, Iowa, the son of Benedict and Eileen Block Beck. Jay was a 1960 graduate of Neenah High School and a graduate of Layton School of Art. On July 14, 1991, he was united in marriage to Julieanne Page Griswold at Parfreyville United Methodist Church in the Town of Dayton.
Jay served in the U.S. Navy from 1965-1970 and worked at Pechiney Co./American Can Graphic Center for 34 years. After his retirement he worked part-time as a manager for Maddam Aerial/4X Corp. until his time of death. He was a year-round volunteer as a Docent at the EAA Museum in Oshkosh and by Warbirds during AirVenture. Jay enjoyed helping as an Aviation Instructor for the Boy Scouts of America's aviation merit badge at EAA. He further gave of his time as a DNR Boating Safety Instructor. Jay was a member of Payne's Point Fish & Spear Club, EAA, Warbirds of America, and very active at Faith United Methodist Church in Neenah as an usher and member of various committees, especially the Finance Committee.
He is survived by his wife, Julieanne; two sons, Tod (Nicole) Beck and Gregg Beck; their mother, Karen Beck; three grandchildren, Taylor, Parker, and Noah Beck; two brothers, Guy (Ruth) Beck and Kim (Pam) Beck; two stepsons, Kirk (Cynthia) Griswold and Paul Griswold; a stepdaughter, Alison (Erik) Schecter; four step-grandchildren; Miriam & Olivia Griswold and Marissa & Maci Schecter; many cousins including a special cousin who was like a brother to him, Jon Gates; a special neighbor he thought of as a daughter, Melody Bauman; and two nephews and one niece. Jay was preceded in death by his parents; and in-laws, Leo (Helen) Page.
Visitation will be held on Thursday, October 26, 2017, from 10:00 a.m. to 12:00 p.m., at Faith United Methodist Church in Neenah followed by funeral services at 12:00 p.m., with Rev. Tim Albrecht officiating. Military Honors will be performed at the church following the services. Interment will be in Oakwood Cemetery, Berlin. Arrangements have been entrusted to Barbola Funeral Chapel of Berlin. Memorials may be directed to Faith United Methodist Church and Neenah Animal Shelter for the care of cats.
Online condolences may submitted and sent using the form below. You may also email condolences to the family through "barbolafc@yahoo.com". All condolences are private and sent only to the family.