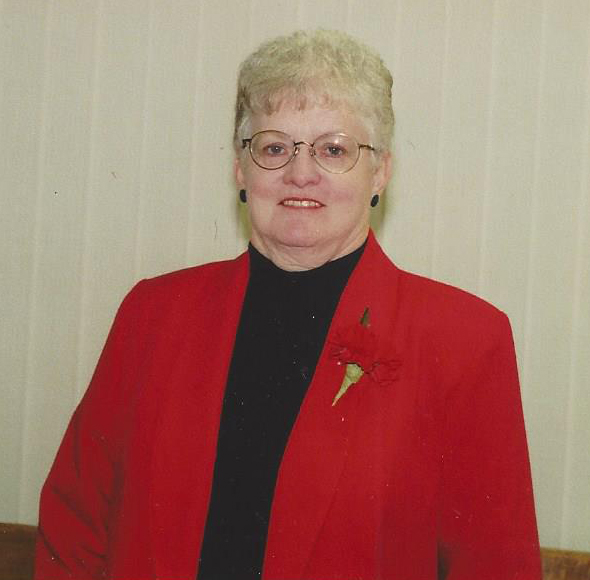 Patricia "Pat" Vyvyan
Patricia Ann Vyvyan, age 80, of Berlin, died peacefully on Tuesday, May 23, 2017 at ThedaCare Regional Medical Center-Appleton.
Pat was born May 20, 1937 in Racine, WI, the daughter of Arthur and Elsie Bayuk Krynik. She was a graduate of Washington Park High School in Racine. Pat worked for many years as a secretary for Twin Disc Co. in Racine. After she moved to Berlin, she worked in the office at W. C. Russell Moccasin Co. She was a member of Grace English Lutheran Church in Berlin and a past member of Mt. Pleasant Lutheran Church in Racine.
She is survived by her sister, Rev. Sandra Krynik; "special sister", Joby Zietlow; brother-in-law, Donald Vyvyan (Joan Stellmacher); sister-in-law, Joan (Bob) Leger; several nieces and nephews; great nieces and nephews; and great-great nieces and nephews, cousins and friends. Pat was preceded in death by her husband, Richard; her parents; in-laws, Wallace & Mildred Vyvyan; her sister, Donna Weinkauf; brother-in-law, LeRoy Weinkauf; and sister-in-law, Esther Vyvyan.
Visitation for Pat will be held on Wednesday, May 31, from 5:00 p.m. to 7:00 p.m. at Barbola Funeral Chapel in Berlin. There will be a Chapel Service at 7:00 p.m.
Funeral services will be held on Tuesday, June 6, at 11:00 a.m. at Mt. Pleasant Lutheran Church, 1700 S. Green Bay Road in Racine with Rev. David Echelbarger and Rev. Sandra Krynik officiating. Interment will be in West Lawn Memorial Park in Racine. There will be visitation at the church one hour prior to the service. Memorials may be given to the Green Lake Animal Shelter.
Special thanks to the nurses, ICU doctors, staff, and chaplainry services of ThedaCare Medical Center for their thoughtful compassion and care during this time of need.
Online condolences may submitted and sent using the form below. You may also email condolences to the family through "barbolafc@yahoo.com". All condolences are private and sent only to the family.