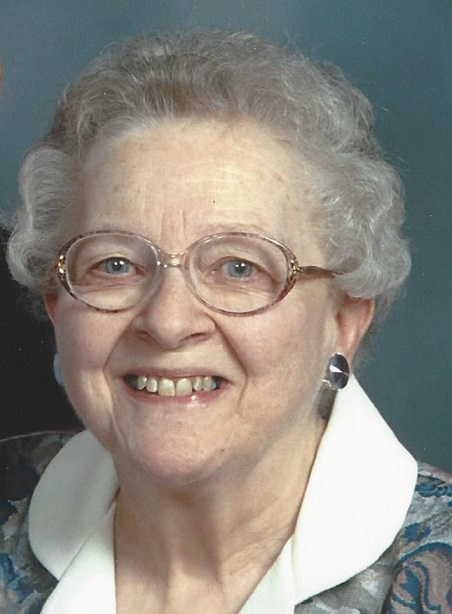 Elaine E. Tetzke
Elaine Ethel Tetzke, age 85, of Berlin, died peacefully on Saturday, March 24, 2018, at American House in Berlin.
She was born April 7, 1932, in Berlin, the daughter of Leroy and Lois Davenport Krebs. Elaine was a 1950 graduate of Berlin High School. On March 1, 1952, she was united in marriage to Arthur Tetzke at First Baptist Church in Berlin.
Elaine worked for Booth Dairy Bar during her high school years, then later at WI Power & Light and Brown Wilcox. She was a good cook and member of United Methodist Church, Berlin Senior Center, and lifetime member of Berlin Alumni Association.
She is survived by her husband of 66 years, Arthur; two sons, Allen (Judy) Tetzke and Bruce (Susan) Tetzke; two daughters, Lois Tetzke and Judy Rich (fiancé, Kurt Brzeski); nine grandchildren, Eugene Tetzke, Kevin (Donna) Tetzke, Brittany Tetzke, Stephanie Tetzke, Christopher Tetzke, Bobbie Jo Meuler, Trevor (Jenny) Rich, Darrick Rich, and Tasha Rich; four great-grandchildren, Bryce Tetzke, Jessika Meuler, Tyffany Meuler, and Elena Rich; one step-great-grandson, Josh (Cassie) Stewart; and one step-great-great-grandson, Parker Stewart; brother, Gordon Krebs; sister-in-law, Elaine Tetzke; and many nieces, nephews, cousins, and friends. Elaine was preceded in death by her parents; sisters-in-law, Dorothy Mattice and Lousene Krebs; and brothers-in-law, Alvin Tetzke and Pete Mattice.
Visitation will be held on Monday, April 2, from 4:00 p.m. to 7:00 p.m., at Barbola Funeral Chapel in Berlin, and on Tuesday one hour prior to the services at Berlin United Methodist Church. Funeral Services will be held Tuesday, April 3, at 11:00 a.m., at Berlin United Methodist Church, Rev. Larry Rieck officiating. Interment will be in Nepeuskun Cemetery. Memorials may be directed to Berlin United Methodist Church. The family wishes to thank their church family, the staff at American House, and Ascension Hospice.
Online condolences may submitted and sent using the form below. You may also email condolences to the family through "barbolafc@yahoo.com". All condolences are private and sent only to the family.