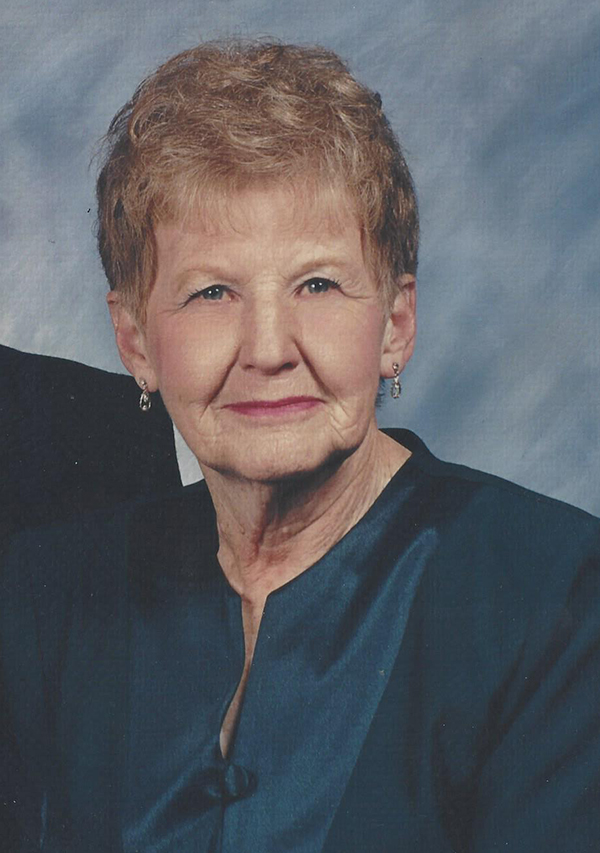 Lucille M. Toll
Lucille M. Toll, age 90, of Berlin, died peacefully on Thursday, July 13, 2017 at Brown Wilcox in Berlin.
She was born December 18, 1926, in the Town of Aurora, the daughter of Frank and Lilian Bauernfeind Rucks. Lucille attended Spoor School, St. John Lutheran School and was a 1944 graduate of Berlin High School. On July 19, 1947, she was united in marriage to Myron Toll at St. John Lutheran Church in Berlin. They celebrated their 60th wedding anniversary together.
In her early years, Lucille worked as a telephone operator for WI Telephone Co. Upon her marriage to Myron, she helped on the family farm north of Berlin and raised their two children. Lucille enjoyed gardening, canning, and was a skilled seamstress, sewing clothes for herself and her grandchildren. She also worked at the catalog counter at JC Penney for over 30 years. While there, she liked meeting and getting to know many people. She and Myron enjoyed polka dances, traveling out west several times and enjoyed 2 weeks in Florida each winter. Lucille especially adored watching her grandchildren grow up. You could find her antiquing or at garage sales with her friend, Betty, quite often. Lucille was a member of St. John Lutheran Church where she was happy singing in the choir with her niece, Nancy Wallner.
Lucille is survived by her son, Lynn (Sandy) Toll; daughter, Jill (Adam) Doro; 9 grandchildren, Jeff Toll (Vanda Lemke), Adam (Angie) Doro, Andrew (Ashley) Doro, Jeremy (Kayla) Doro, Mary (Jacob) Anderson, Jacob (Emily) Doro, James (Judy) Doro, Tory (Diana) Achterberg and Luke (Leah) Achterberg; 18 great-grandchildren; 2 sisters-in-law, Marjorie Rucks and Betty Rucks; and nieces and nephews. She was preceded in death by her husband in 2007; parents; and 8 brothers and sisters.
Funeral services will be held on Tuesday, July 18, 2017 at 11:00 a.m. at St. John Lutheran Church in Berlin, the Rev. Brian Beardsley officiating. Visitation will be held on Tuesday at the church from 10:00 a.m. until the time of services. Interment will be in Welsh Cemetery. Arrangements have been entrusted to Barbola Funeral Chapel of Berlin.
The family wishes to thank the staff at Brown Wilcox and Agnesian Hospice Hope for the tender care they extended to Lucille.
Online condolences may submitted and sent using the form below. You may also email condolences to the family through "barbolafc@yahoo.com". All condolences are private and sent only to the family.