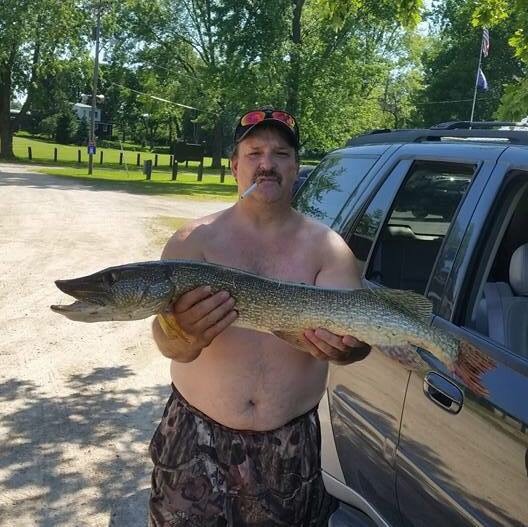 Thomas Williams Jr.
Thomas J. Williams Jr., age 46, of Lohrville, died unexpectedly at home on Saturday, February 4, 2017.
He was born May 14, 1970, in Berlin, the son of Thomas J. Williams Sr. and Dorie Pike. Tom loved to hunt, fish and watch the Packers, although his favorite team was the Dolphins.
He is survived by his three daughters, Jessica Williams, Samantha Williams and Amber Williams; mother and step-father, Dorie (Paul) Abitz; father, Thomas Sr.; two brothers, Jason Bratley and Wesley Bratley (fiancé, Miranda); two sisters, Ann Bratley and April (Tim) Behnke; eight grandchildren; two aunts, Barb Hobbs and Vickie Williams; and two uncles, Wayne Williams and Mike Williams. Tom was preceded in death by his daughter, Reena; grandparents, Jay (Irene) Williams, Betty Collins and Kenneth Pike; and aunt, Carol Arndt.
A gathering of family and friends will be held on Thursday, February 9, 2017 at 10:00 a.m. until Noon at Barbola Funeral Chapel in Berlin.
Online condolences may submitted and sent using the form below. You may also email condolences to the family through "barbolafc@yahoo.com". All condolences are private and sent only to the family.