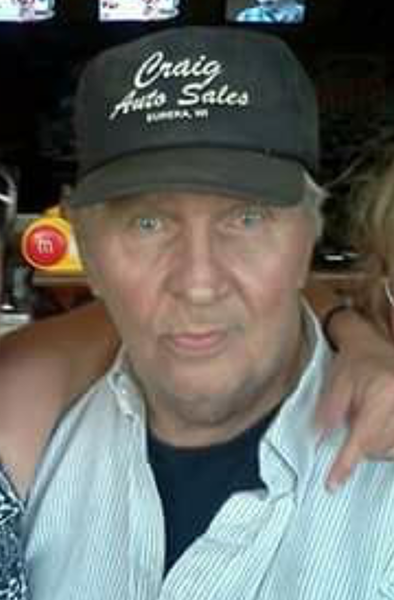 Douglas P. Reinert
Douglas Paul Reinert, age 73, of Berlin, died peacefully on Sunday, February 12, 2017 at Bethel Home in Oshkosh.
He was born October 15, 1943, in Oshkosh, the son of Harley and Violet Elendt Reinert. Doug was a 1961 graduate of Berlin High School. Doug worked for West side Garage and owned and operated D&J Auto Body near Redgranite. He enjoyed ice fishing, bowling and spending lots of time with his grandchildren.
He is survived by his four daughters, Shelly Reinert, Amie Will, Angela Reinert and Stephanie Reinert; sister, Penny Reinert; five grandchildren, Trevor, MaKayla, Luke, Ally and Leilah; and nieces and nephews. He was preceded in death by his parents; son, Duane; and two brothers, Michael Reinert and Dwight Reinert (Doug's twin).
Funeral services will be held Friday, February 17, 2017 at 11:00 a.m. at Barbola Funeral Chapel in Berlin, the Rev. Ben Reiser officiating. Inurnment will be in Shead Island Cemetery. Friends and relatives may call on Friday at the funeral chapel from 9:30 a.m. to 11:00 a.m.
Online condolences may submitted and sent using the form below. You may also email condolences to the family through "barbolafc@yahoo.com". All condolences are private and sent only to the family.