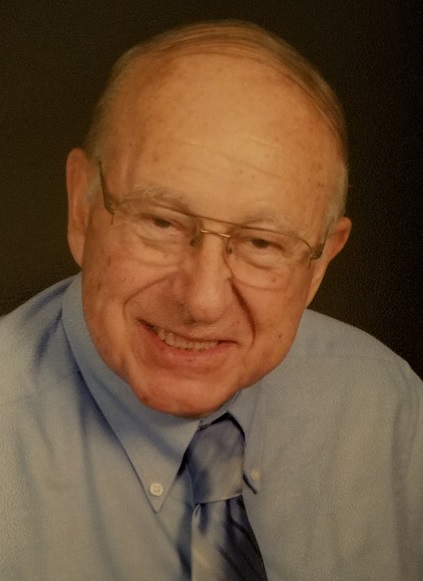 Gordon L. Neitzke
Gordon Lester Neitzke, age 82, of Panama City Beach, Florida, formerly Berlin, WI, went to his heavenly home on Friday, February 2, 2018, at Bay Medical Center in Panama City.
He was born March 28, 1935, at home in Waushara County, the youngest of 8 children born to Walter and Frieda Krueger Neitzke. He grew up in the Berlin area, helping on the family farm, going to rural schools. Gordon was a 1953 graduate of Berlin High School. Also, in 1953, he met and fell in love with Marion Boening; they were united in marriage on May 29, 1954 at Grace English Lutheran Church in Berlin. Gordon served in the U.S. Army National Guard as staff sergeant from 1961-62 at Ft. McCoy, WI and Ft. Lewis, WA, and was called up for the Berlin Crisis.
Gordon worked in the automotive industry, doing auto body work, painting, and light mechanical for Dahlke-Frazer in Poy Sippi. In 1959, he went to work for Don Thorsen of Thorsen Motors Inc., doing mechanical work, and as service manager and salesman before his retirement in 2000 at the new location. Retirement didn't last for long, as he did security guard work while living in both Ocala, FL and Panama City Beach.
As one of the first students in EMT classes in the state of WI, he helped start the Berlin Ambulance Service, staying there for 19 years. Gordon also served as Green Lake County Coroner for 18 years. He volunteered with the Boy Scouts as past leader of Troop #632 in Berlin, and currently was part of 3 generations of scouting in Panama City Beach with his son, Jeff, and grandson, Jake. On one of their scouting trips they participated in a campout on the USS Alabama in Mobile, AL. Gordon was known for driving girl scouts to outings all over the state for Marion and Karen. He was always helping neighbors out in Berlin, Ocala, and Panama City Beach, doing yard work or whatever needed to be taken care of. He particularly enjoyed being involved in his children's activities when they were young, always making sure the family went on a family vacation every year.
Gordon was a member of O'Connor-Chiers American Legion Post #340 in Berlin. He served the churches of Grace English Lutheran in Berlin, Joy Lutheran in Ocala, and Messiah Lutheran in Panama City, where he was active in council, Sunday School, choir, financial officer, or helped wherever there was a need.
He is survived by his wife of 63 years, Marion; daughter, Karen (Phil) Pik; son, Jeffrey (Jill) Neitzke; grandchildren, Amanda (David Jr.) Madell, Emily (Bradley) Dykes, Jessika (Jeremy) Holman, Justine (Jon-Michael) Gordon, Jake Neitzke, and Jasey Neitzke; great-grandchildren, Hailee, Hayden, Corinne and Monica Madell; several step great-grandchildren; sister, Arlene Gade; sister-in-law, Ramona Neitzke; special niece, Carol Beards, who spent the last several months with Gordon and Marion helping take care of him; and many nieces and nephews. Gordon loved dogs, especially beagles, and his faithful companion Holly, survives; he loved playing with the dogs and they knew he would sneak them extra treats when no one was looking. Gordon was preceded in death by his parents; step-mother, Alvina Neitzke; father and mother-in-law, Paul (Augusta) Boening; infant siblings, Ralph and Regina; four brothers, Elmer, Vernon, Harold, and Hilbert Neitzke; sister and brother-in-law, Lillian (Ray) Schmuhl; and brother-in-law, Arthur Gade.
Visitation will be held on Friday, February 9, 2018, from 11:00 a.m. to 1:00 p.m., at Grace English Lutheran Church in Berlin, followed by funeral services at 1:00 p.m., Rev. Scott T. Piper officiating. Interment will be in Bush Cemetery. Arrangements have been entrusted to Barbola Funeral Chapel of Berlin. Memorials may be directed to hospice or Green Lake Area Animal Shelter.
Online condolences may submitted and sent using the form below. You may also email condolences to the family through "barbolafc@yahoo.com". All condolences are private and sent only to the family.