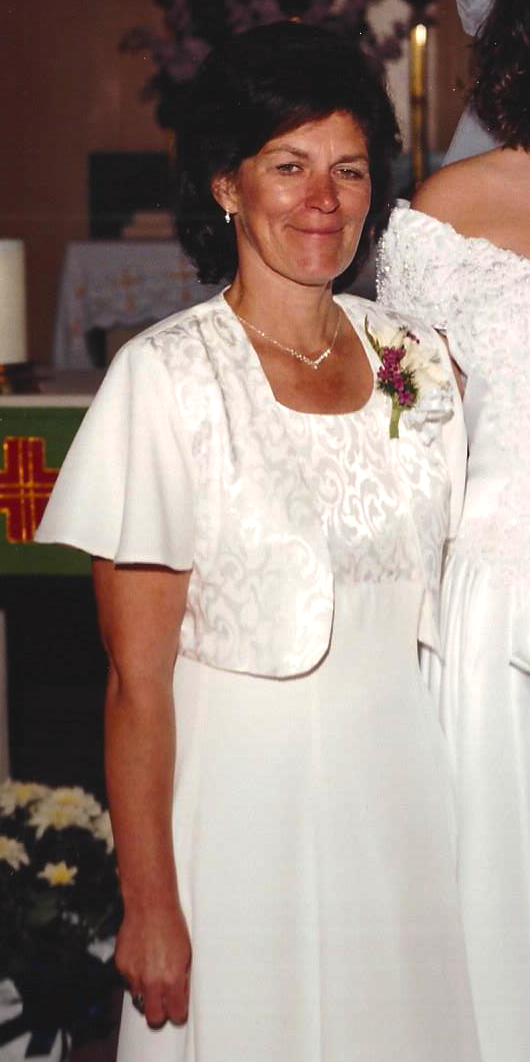 Margaret L. Minsky
Margaret Louise Minsky, age 67, of Berlin, died peacefully on Thursday, February 2, 2017 at ThedaCare Regional Medical Center-Appleton after a battle with breast cancer.
She was born April 1, 1949, in Pickett, the daughter of Arnold and Frances Harmsen Kirk. Marge was a 1967 graduate of Wautoma High School. On July 19, 1969, she was united in marriage to Steven Minsky at First Congregational Church in Redgranite.
Marge was a beautician early in life and later worked at the Berlin Tannery and as a custodian for the Berlin Area School District. She loved bird watching, her flower and vegetable gardens, was an avid hunter, enjoyed fishing, quilting, sewing and was a crafter who enjoyed sharing her creations with family and friends.
Her husband, Steven, passed away unexpectedly, three hours after her, of a massive heart attack. She is survived by her three daughters, Sherry Soda (Tim Hopp), Laurie Darnick (Wayne "Walter" Sobieczyk) and Krista (Richard) Sobieski; nine grandchildren, Hunter (fiancé Kasi), Emma, Madeline, Kody, Colton, Lane, Landen, Layten and Lakelyn; one great-granddaughter, Nova; sister, Pam (David) Johnson; sister-in-law, Chris Grimm-Kirk; nieces and nephews, Ashley (Tyler), Jeff (Pam), Julie (Jim), William (Shannon), Brenda (Ed) and Debbie (Jason); and special friends, Nancy Petit, Mike (Bonnie) Thom and the Wayne (Marion) Krause family. Marge was preceded in death by her parents; and three brothers, Arnold "Butch" Kirk, Ronald (Linda) Kirk and Carl Andrew Kirk.
A gathering of family and friends will be held at Barbola Funeral Chapel in Berlin on Friday, February 10, 2017 from 3:00 p.m. to 7:00 p.m., with a Memorial Service at 7:00 p.m., with Father Dale Grubba officiating. Inurnment will take place in Burdick Cemetery. A memorial has been established.
Online condolences may submitted and sent using the form below. You may also email condolences to the family through "barbolafc@yahoo.com". All condolences are private and sent only to the family.