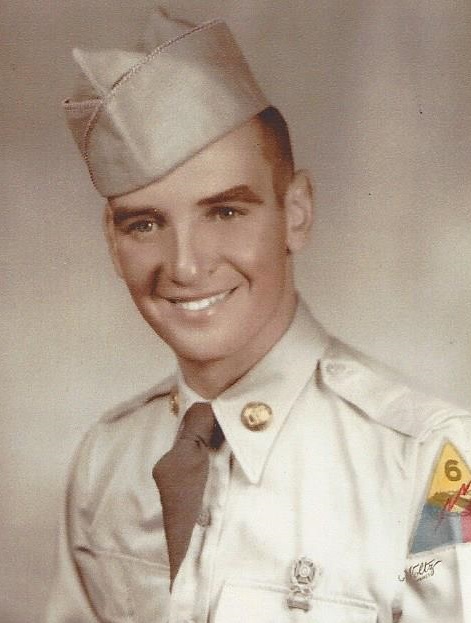 Gordon E. "Corky" Werch
Gordon Edwin "Corky" Werch, age 84, of Berlin, Wisconsin, arrived in his heavenly home on December 18, 2017. He was the first baby boy born in Berlin on January 4, 1933 to Edwin A. Werch and Gladys (Peck) Werch. He lived his entire life in Berlin, and was a 1951 graduate of Berlin High School. Corky was drafted into the Army and served his country during the Korean War from 1953-1955. He was a member of the O'Connor-Chiers American Legion Post #340. Corky was united in marriage to Bonnie Cornwell on September 15, 1956. They celebrated 61 years of marriage.
Corky was employed by E. A. Werch Trucking Co., owned by his father, and in later years he owned and operated the company until it was sold. He subsequently worked for Harold Chase Trucking and David Hoppa Trucking until his retirement in 2002. He was a talented mechanic and loved working with his hands. When he was a young boy, due to his father's trucking company influence, he made his own fleet of very fragile semi-trucks and trailers out of balsam wood, which are still enjoyed by family today. He also built an MGB kit car that was his pride and joy.
Traveling was also a joy to Corky. He traveled Route 66 twice, traveled to Israel, cruised to Puerto Rico and the Panama Canal, and vacationed in Hawaii, Jamaica and numerous states. Corky was a life-long faithful member of Faith Community Church, formerly Berlin Assembly of God, where he served as a deacon, choir member and board member.
He is survived by his wife, Bonnie; son, Barry (Cindy) Werch; two granddaughters, Melissa (Dan) Van de Ven and Megan (Jason) Davis; great-granddaughter, Halen Jo Van de Ven; sister-in-law, Elsie Deppe; and many nieces and nephews. Corky was preceded in death by his parents; brother, Eugene Werch; and sister, Gloria Werch Cobb.
A gathering of family and friends will be held on Friday, December 22, 2017, from 5:30 p.m. to 7:00 p.m., at Faith Community Church in Berlin followed by a memorial service at 7:00 p.m., with Rev. Ben Reiser and Rev. Terry Reiser officiating. Inurnment will be in Nepeuskun Cemetery. Arrangements have been entrusted to Barbola Funeral Chapel of Berlin. Memorials may be directed to Heartland Hospice or the Faith Community Church Youth Program. The family expresses their thanks and appreciation to Heartland Hospice and Patriot Place for their excellent care.
Online condolences may submitted and sent using the form below. You may also email condolences to the family through "barbolafc@yahoo.com". All condolences are private and sent only to the family.