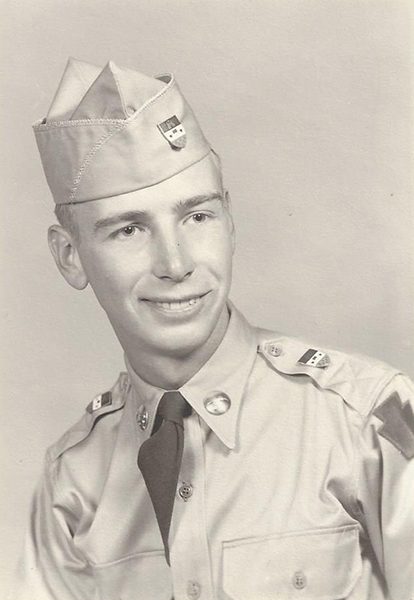 Leland E. Wenig
Leland Edwin Wenig, age 86, of Berlin, died peacefully on Thursday, December 29, 2016 at ThedaCare Medical Center-Berlin.
He was born December 31, 1929, in Waukon, IA, the son of Edwin and Grace Bulman Wenig. Lee was a 1948 graduate of Waukon High School and served his country in the U.S. Army, Korean Conflict from 1951-1953. On May 28, 1955, he was united in marriage to Jean Rice in Caledonia, MN.
Lee worked at Mansfield Industries in Spring Grove, MN from 1949-1964 and at Wilson-Hurd as a Tool & Die Maker from 1964-1994. He was a member of Wells-Krause V.F.W. Post #2925 in Berlin and the American Legion in Spring Grove, MN. Lee was a coin collector and a member and Sub Treasurer at Grace English Lutheran Church in Berlin.
He is survived by his wife, Jean; daughter, Debra (Thomas) Pesch; and granddaughters, Jacqueline Pesch (fiancé Travis Duby) & Catherine Pesch (fiancé Travis Barnes). Lee was preceded in death by his parents.
Funeral services will be held Wednesday, January 4, 2017 at 11:00 a.m. at Grace English Lutheran Church in Berlin, the Rev. Scott T. Piper officiating. Interment with Military Honors will be in Oakwood Cemetery. Friends and relatives may call on Wednesday at the church from 9:30 a.m. until the time of services. Arrangements have been entrusted to Barbola Funeral Chapel of Berlin. Memorials may be directed to Dorchester, IA Cemetery Assc., Berlin Veteran's Foundation and Grace English Lutheran Church.
Online condolences may submitted and sent using the form below. You may also email condolences to the family through "barbolafc@yahoo.com". All condolences are private and sent only to the family.