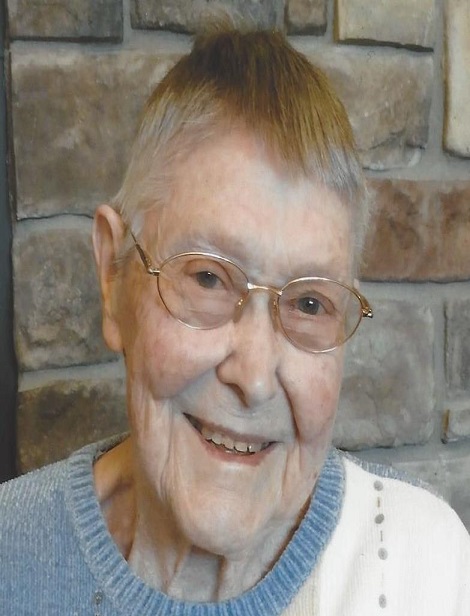 Audrey J. Tauer
Audrey Joan Tauer, age 93, of Berlin, died peacefully on Friday, December 22, 2017 at Patriot Place in Berlin.
Audrey was born March 4, 1924, in Minneapolis, MN, the daughter of William and Cecelia Fondell Tauer. She attended St. Helen Catholic School, and was a 1942 graduate of Berlin High School. She then attended Oshkosh Business College. Audrey worked at First National Bank for 7 years before becoming the Office Manager for Ben Seaman at West Side Garage in Berlin, where she worked for the next 42 years. She was a faithful member of All Saints Catholic Parish and Catholic Order of Forresters.
Survivors include her brother-in-law, Jim Beaman; nieces and nephews, Marie (Garry) Krebs, James (Dianne) Beaman, Mike (Debbie) Beaman, and Ed (Ann) Beaman; great nieces and nephews, Tyler (Ali), Tim (Angie), Mariah (Matt), Emily (John), Joshua (Lindsey), Justin (Crystal), Joe (Erica), Billy (Alex), Casie (Anthony), Nicholas (Lacey), and Jessi; great-great nieces and nephews, Kaya, Jason, Gabi, Ava, Jameson, Garrison, Casey, Summit, Brady, Tucker, Madi, Karington, Elsa, Tess, and Peyton. She was preceded in death by her parents; sister, Marcella Beaman; and nephew, Bill Beaman.
Mass of Christian Burial will be celebrated on Friday, January 5, at 11:00 a.m. at All Saints Catholic Church, Father David Greenfield officiating. Inurnment will be in Oakwood Cemetery. There will be a gathering of family and friends on Friday, January 5, from 9:30 a.m. until 10:45 a.m. at Barbola Funeral Chapel.
Online condolences may submitted and sent using the form below. You may also email condolences to the family through "barbolafc@yahoo.com". All condolences are private and sent only to the family.