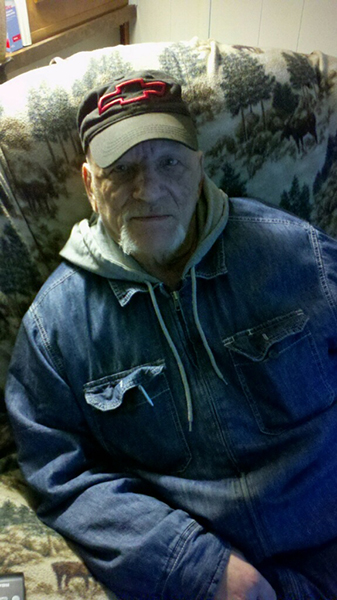 Gerald H. "Jerry" Nelson
Gerald Nelson, age 75, of the Township of Warren, died peacefully on Friday, December 9, 2016 at his home.
Jerry was born June 10, 1941 in Oshkosh, WI, the son of Earl and Eleanor Fredrick Nelson. On December 12, 1964, he was united in marriage to Barbara A. Schalk. Jerry worked at Swenson Corp in Redgranite, where he helped organize their union, and served as their first union president. He worked the next thirty years as a welder for Oshkosh (Truck) Corp., retiring in 2003.
He is survived by his sons, Gerald Jr. "Jerry" (Hope) Nelson and Sam (Linda) Nelson; step-son, Richard Fraley; six grandchildren; ten great-grandchildren; 8 brothers and sisters, Ron, Judy, Donnie, John, Sharon, Patsy, Steve and Earl; and many nieces and nephews. He was preceded in death by his parents; and by his wife, Barbara, on July 8, 2009.
There will be a gathering of friends and relatives on Friday, December 16 from 4:00 p.m. to 7:00 p.m. at Barbola Funeral Chapel in Berlin.
The family wishes to thank Joy, Bev, Kristin & Pam and the staff of Agnesian Hospice Hope, and Denise Nelson for the care given to Jerry.
Online condolences may submitted and sent using the form below. You may also email condolences to the family through "barbolafc@yahoo.com". All condolences are private and sent only to the family.