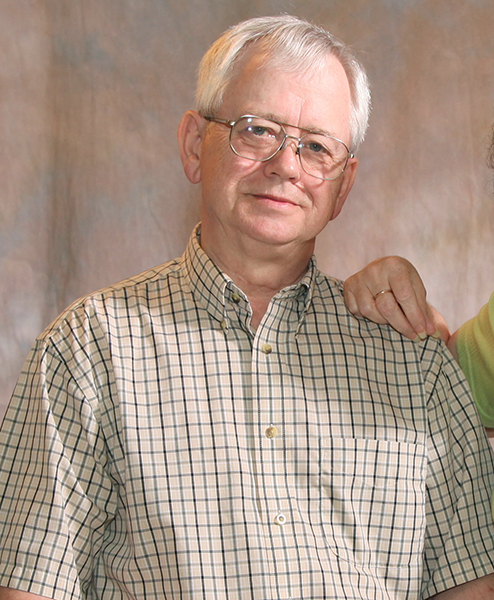 Roger A. Hoffman
Roger A. Hoffman, age 75, of Berlin, died peacefully on Sunday, December 11, 2016 at ThedaCare Medical Center in Berlin. He is now in the presence of His Lord and Savior Jesus Christ.
Roger was born July 3, 1941 in Racine, WI, the son of August and Katherine Klass Hoffman. He was a graduate of Horlick High School in Racine. On August 26, 1962, he was united in marriage to Veronica "Ronnie" Galovits. Roger worked as a printer for J. I. Case Co until his retirement in 1995.
He enjoyed lake perch fishing on Lake Michigan.
He is survived by his wife; daughter, Alexandra M. "Andi" (Christopher) Rogers; two grandchildren, Kerygma and Kyle; sister-in-law, Patricia "Mickey" Hoffman; and many, many nieces and nephews. He was preceded in death by his parents; a sister, Jean (Cyril) Quella; and two brothers, George and James Hoffman.
A memorial for Roger has been established for Wells-Krause V.F.W. Post in Berlin, and may be mailed to the family C/O Barbola Funeral Chapel, P.O. Box 201, Berlin, WI 54923.
Online condolences may submitted and sent using the form below. You may also email condolences to the family through "barbolafc@yahoo.com". All condolences are private and sent only to the family.