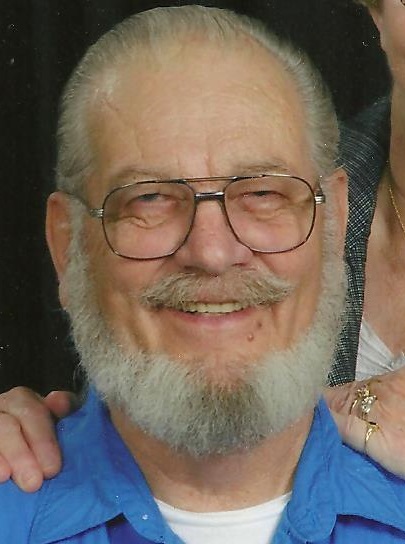 Richard P. Hayes
Richard Patrick Hayes, age 79, of Berlin, died peacefully on Sunday, December 31, 2017, at Patriot Place in Berlin.
He was born March 21, 1938, in Oshkosh, the son of Frances "Casey" and Cecelia Rolph Hayes. Dick was a graduate of Omro High School and attended metal/electrical courses at FVTC. He served his country in the U.S. Air Force from 1955-1959. On September 1, 1962, he was united in marriage to Shirley Gallert at St. Stanislaus Catholic Church in Berlin.
Dick was a truck driver for 30 years and worked at the lumber company, foundry and in construction. He enjoyed woodworking, tinkering with many things, rummaging, auctions, and collecting model trucks, hats, and belt buckles. He was a member of Local Teamsters and All Saints Catholic Parish.
He is survived by two daughters, Patti (Dale) Herring and Cathy (Tim) Pischke; son, Mike Hayes; five grandchildren, Dustin and Dylan Herring and Colton, Kassidy, and Gracie May Hayes; brother, Bill Hayes; sister-in-law, Judy Gallert; brother-in-law, Erv Gallert; nieces and nephews, Bill (Leslie) Hayes Jr., Cheryl (Dave) Werba, Bonnie Walker, Chuck Gallert Jr., Jeff Gallert, and Connie (Richard) May; and great-nieces and nephews. Dick was preceded in death by his wife, Shirley, on May 3, 2014; his parents; sister, Linda Fox; brother-in-law, Chuck Gallert; and sisters-in-law, Jeanette Gallert, Donna Hayes, and Margaret Wara.
Visitation will be held on Friday, January 5, 2018, from 4:00 p.m. to 6:00 p.m., at Barbola Funeral Chapel in Berlin. Mass of Christian Burial will be held on Saturday, January 6, at 10:30 a.m., at All Saints Catholic Parish, Father David Greenfield officiating. Interment with Military Honors will be in Oakwood Cemetery.
Online condolences may submitted and sent using the form below. You may also email condolences to the family through "barbolafc@yahoo.com". All condolences are private and sent only to the family.