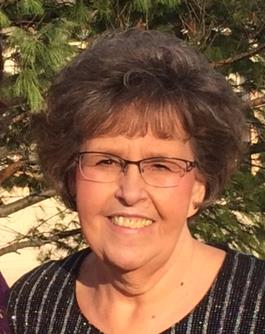 Sandra J. Busse
Sandra Jean "Sandy" Busse, age 69, of Berlin, became a heavenly angel on Monday, December 4, 2017, at home, with her daughter by her side.
She was born May 21, 1948, in Berlin, the daughter of Alvin and Grace Jodarski Piekarski. Sandy was a lifelong Berlin resident and 1966 graduate of Berlin High School.
Sandy spent a great majority of her work career at Midwestern Sport Togs. She then entered the insurance business working for agencies in Oshkosh until she settled in at the Diedrich Agency from 2000 until her retirement in 2014. Still needing to be around her love of people, Sandy found work at Wal*Mart where she shared her infectious smile until her health no longer allowed her to work. She loved time in the kitchen feeding her family and all who could enjoy her amazing food. Her talent for perfectly folding laundry will never be duplicated. Sandy loved to read, particularly James Patterson novels and then pass them on for others to enjoy. Sandy especially loved her precious time with her dear family and friends enjoying Friday fish and an old fashioned, but some of her most enjoyable times were spent in the stands being the proudest mother watching Andy and grandma to Mitch and Murph.
She is survived by her precious daughter and caretaker, Angie Strebelinski (Mike Braun), dearest son, Andy (Brooke) Busse; two grandchildren, Mitchell and Murphy Strebelinski and she will be watching from above for the birth of grand-twins (a grandson and a granddaughter Busse) in March 2018; sister, Linda (David) Swenson; niece, Tammy (Mike) Brown and their children, Nicholas, Christina, Jonathan and Matthew; nephew, Richard Swenson; special step-son, Rodney (Amy) Busse; grandchildren, Rodney Mark Busse and Robert Busse; and many special friends. Sandy was preceded in death by her parents.
A gathering of family and friends will be held on Thursday, December 7, 2017, from 4:00 p.m. to 7:00 p.m., at Barbola Funeral Chapel in Berlin followed by Memorial services at 7:00 p.m., with Rev. Jack Igel officiating. In lieu of flowers a memorial has been established.
The family wishes to express their sincerest gratitude to the many doctors, nurses, and facilities who provided care through the years to their mom. They know the extra precious time they had with her was because of you. Thank you to Theda Care at Home for past in-home care, Heartland Hospice Care and her countless special friends, who are too numerous to list.
Mom, you are now free to fly high above us. You finished this nearly 22 year battle as strong and courageous as you fought it, continuing to defy all odds. Your heroic strength, courage, and even your humor will forever be remembered.
Online condolences may submitted and sent using the form below. You may also email condolences to the family through "barbolafc@yahoo.com". All condolences are private and sent only to the family.