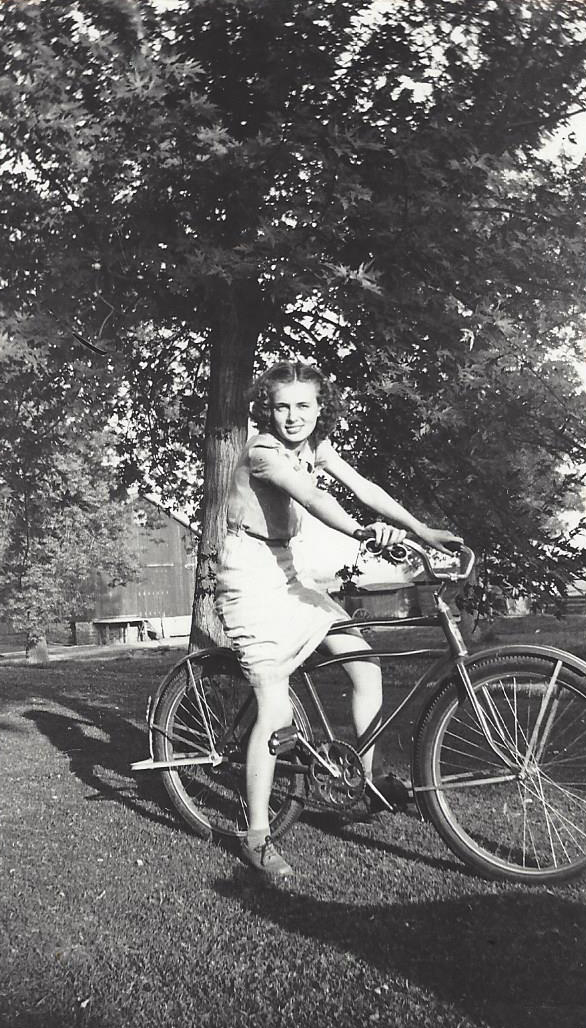 Ruby F. Block
Ruby F. Block, age 95, of Berlin, died peacefully on Friday, December 2, 2016 at Patriot Place in Berlin.
She was born July 24, 1921, in Beaver Dam, the daughter of Otto and Alma Hueblein Dinkel. Ruby was a 1939 graduate of Beaver Dam High School. On November 24, 1955, she was united in marriage to Lyle Block in Beaver Dam.
Ruby was a homemaker who loved gardening, shopping (especially for sweaters!) and playing Bridge and Bunco. She was a beautiful and loving mother, grandmother and great-grandmother. Ruby was active in Junior Women's Club (one of the starting members), Sunday Evening Club, Ladies Aid and a member of St. John Lutheran Church.
She is survived by her daughter, Beth (Randy) Meisner; daughter-in-law, Kelie Block; 4 grandchildren, Kalyn (Nick) DeMaria, Lynlea (Jordan) Hurst, Amanda Block and Amber (Clint) Drover; and 6 great-grandchildren, Seth, Draven, Cyran, Jupiter, Bella and Harrison. Ruby was preceded in death by her husband, Lyle, on January 12, 1991; son, Jeffrey Block; and 4 sisters, Helen Dinkel, Florence Dinkel, Marcella Feutz and her twin sister, Ruth Redman.
Funeral services will be held Friday, December 9, 2016 at 1:00 p.m. at St. John Lutheran Church in Berlin, the Rev. Brian Beardsley officiating. Interment will be in Oakwood Cemetery. Friends and relatives may call on Friday from 11:30 a.m. until the time of the services at the church.
Arrangements have been entrusted to Barbola Funeral Chapel of Berlin. Memorials may be directed to St. John Lutheran Church Building Fund.
Online condolences may submitted and sent using the form below. You may also email condolences to the family through "barbolafc@yahoo.com". All condolences are private and sent only to the family.