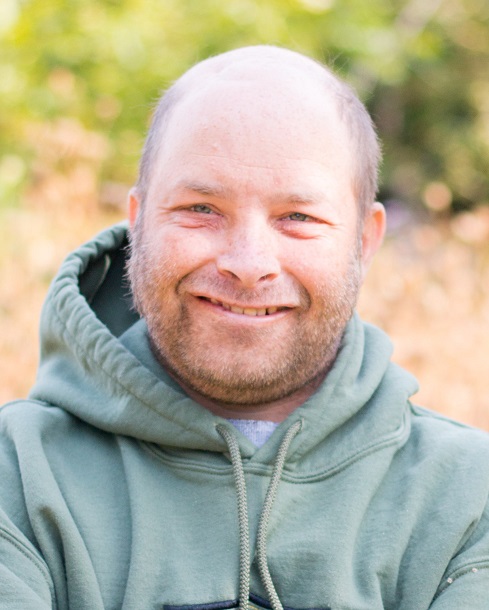 Ryan J. Verburgt
Ryan Joseph Verburgt, age 35, of Berlin, passed away on Thursday, April 5, 2018, at ThedaCare Regional Medical Center-Appleton.
Ryan was born July 4, 1982, in Berlin, the son of Joseph Verburgt and Valerie Putzkie Scheuers. He was a 2002 graduate of Berlin High School and worked for Fox River Industries since his graduation. Ryan loved life, his family, and had a passion for fishing and hunting. He enjoyed participating in Special Olympics bowling and basketball. Ryan will be remembered for his spirited laughter and courageous fight for life. Because of organ donation, he was able to extend his life by 19 years.
He is survived by his mother, Valerie (Doug) Scheuers; father, Joe Verburgt; sister, Ashley (Shawn) Winkler; grandparents, Marcella Putzkie, Neoma Schwersenska, and Donald (Vera) Verburgt; step-brother, Matthew (Tera) Scheuers; aunts and uncles, Vickie (Mark) Arnett, Julie (Brett) Carter, Debra Albright, Dean (Geri) Verburgt, Mark (Kris) Verburgt, Karen (Jeff) Irvine, and Dennis Scheuers; nieces and nephews, Shawna and Ashlyn Winkler, and Taylyn, Tenley, & Marshall Scheuers; and many cousins and friends. Ryan was preceded in death by his great-grandparents; grandparents, Arden (Ruth) Putzkie, James "Nick" Watson, and Norman (Louise) Scheuers; and uncle, Rick Albright.
Visitation will be held on Monday, April 9, from 4:00 p.m. to 7:00 p.m., at Barbola Funeral Chapel in Berlin, and on Tuesday at Grace English Lutheran Church in Berlin, one hour prior to the services. Funeral Services will be held on Tuesday, April 10, at 11:00 a.m., at Grace English Lutheran Church, Rev. Scott T. Piper officiating. Interment will be in Marion Cemetery. Memorials may be directed to Special Olympics or Ronald McDonald House.
Online condolences may submitted and sent using the form below. You may also email condolences to the family through "barbolafc@yahoo.com". All condolences are private and sent only to the family.